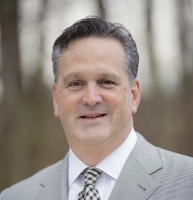 HELM™ Blogs
Interview with Carman Ciervo, DO
Key take-aways:
Healthcare providers should partner with community organizations when rolling out a new initiative to better align services with the needs of the community they serve.

Working in collaboration with healthcare providers who would traditionally be considered competitors can reduce redundancy in the care provided to the community and lead to better value for the healthcare dollar.

Population health initiatives that involve partnerships with non-healthcare organizations, such as major employers in the community, help create a healthy workforce.